Pietro Massimo Marangio
Partner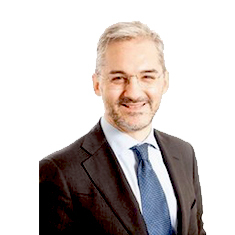 Lawyer admitted to plead before the Italian Court of Cassation, Pietro Massimo has more than 20-year interdisciplinary experience in regulatory advisory provided for players active in the banking, financial and insurance industries, assisting them in their day-by-day ordinary business as well as in the ambit of international extraordinary transactions, and confidentially liaising with the competent supervisory Authorities.
During last years, he offered specialized consultancy in the fields of insurance law, investment services' regulation (including single portfolio management, private banking and private insurance, in particular unit-linked and index-linked insurance policies) and collective asset management (i.e. collective management of securities funds and of real estate funds; in this respect, he set-up and recently obtained the regulatory authorization for some of the very first Italian real estate SICAFs – fixed capital investment companies, reserved to professional investors, externally managed and owned or sponsored by primary international institutional investors).
After his law degree obtained at Università Cattolica, he got an LL.M. in Law and Economics, with post-graduate studies in the United States and Germany, and, more recently, an EMF | Executive Master in Finance at Bocconi School of Management. Before joining Gentili & Partners, he worked in leading Italian and international law firms.